On August 16-17, the "2019 (11th) Shanghai Water Industry Hot Spot Forum" was jointly organized by Shanghai Municipal Engineering Design and Research Institute (Group) Co., Ltd., Shanghai Chengtou Sewage Treatment Co., Ltd. and E20 Environment Platform. It was held at Crown Holiday Inn of Pujiang River, Jiagong City, and Zheng Hong, General Manager of Wuhan Easy-Sight Technology Co., Ltd. Mr. Biao was invited to attend the event as an expert in the field of drainage network operation and maintenance.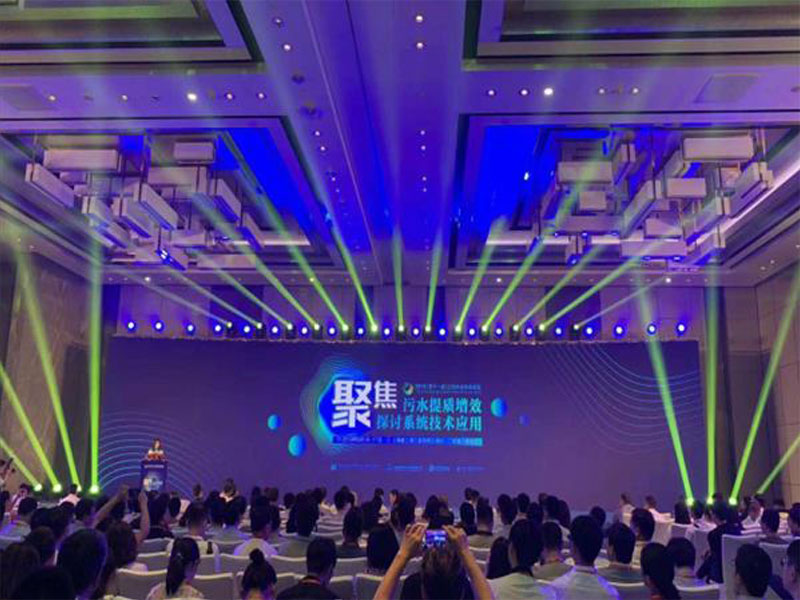 With the theme of "focusing on improving sewage quality and efficiency, discussing the application of system technology", this forum has carried out a variety of speeches and discussions with experts and scholars on policy interpretation, technology development and practical experience of water environment treatment.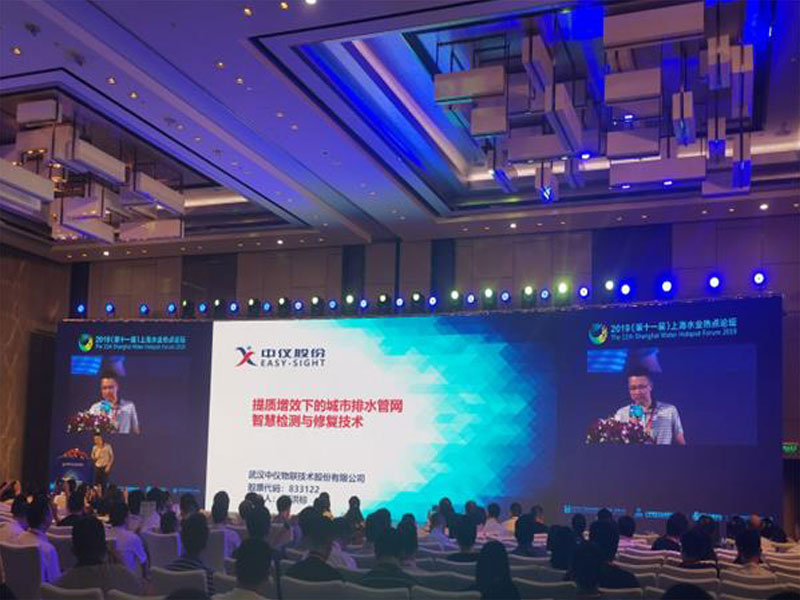 At the meeting, General Zheng delivered a keynote speech entitled "Intelligent Detection and Rehabilitation Technology of Urban Drainage Pipeline Networks under Improving Quality and Efficiency". Zheng said that with the close connection of a series of policies such as the Yangtze River protection, the "Ten Water Articles" and the "Quality Improvement and Efficiency Improvement", the technical force of China's water industry has been guided to focus on the development of pipeline network, sewage treatment plant tendering and sludge treatment, and the pipeline network is the most important factor in improving the quality and efficiency of sewage treatment.
Zheng emphasized that with the upgrading of water pollution to precise treatment, every link of pipeline network operation and maintenance needs advanced technology to support. From the early X5-H series pipeline CCTV robot to the present 3D quantitative detection technology, X5-HR sludge pipeline robot, from the blank of domestic repair equipment to the self-developed light-curing repair equipment and materials, and finally to the drainage network intelligent information platform, Easy-Sight has been pursuing continuous technological innovation, but only this. Some advanced technology can solve the pain of sewage treatment pipeline network.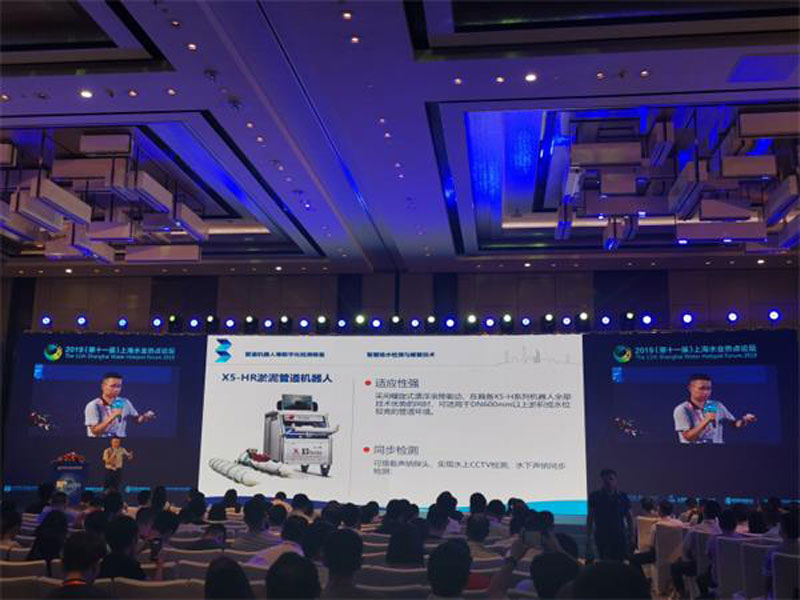 The forum held the announcement and award ceremony of "Excellent Cases of Municipal Sewage Pipeline Network Testing and Repair in 2019". Our company succeeded in winning this honorary award, which reflects our unanimous recognition of the rapid development of Easy-Sight.
Through participating in this forum, we can see that environmental pollution control is upgrading from the overall strategy to the precise management; we have learned the excellent domestic technology and practical experience that can be used for reference, and the forum really provides a scientific solution for the high-quality development of the industry.
Easy-Sight, as one of the representative enterprises in the drainage industry, will insist on using technology to let feelings fall to the ground, and through technological innovation to promote the long-term clean water environment.
Wuhan Easy-Sight Technology Co., Ltd. is mainly engaged in pipeline robot, pipeline detection equipment, pipeline periscope, pipeline repair system and other drainage pipeline detection, maintenance and repair products.